Powerbank OmniCharge OMNI Mobile 12800 230V USB-C USB-C DC 60W
OMNIMOBILE 12800 mAh
POCKETSIZED
LAPTOP-POWER BANK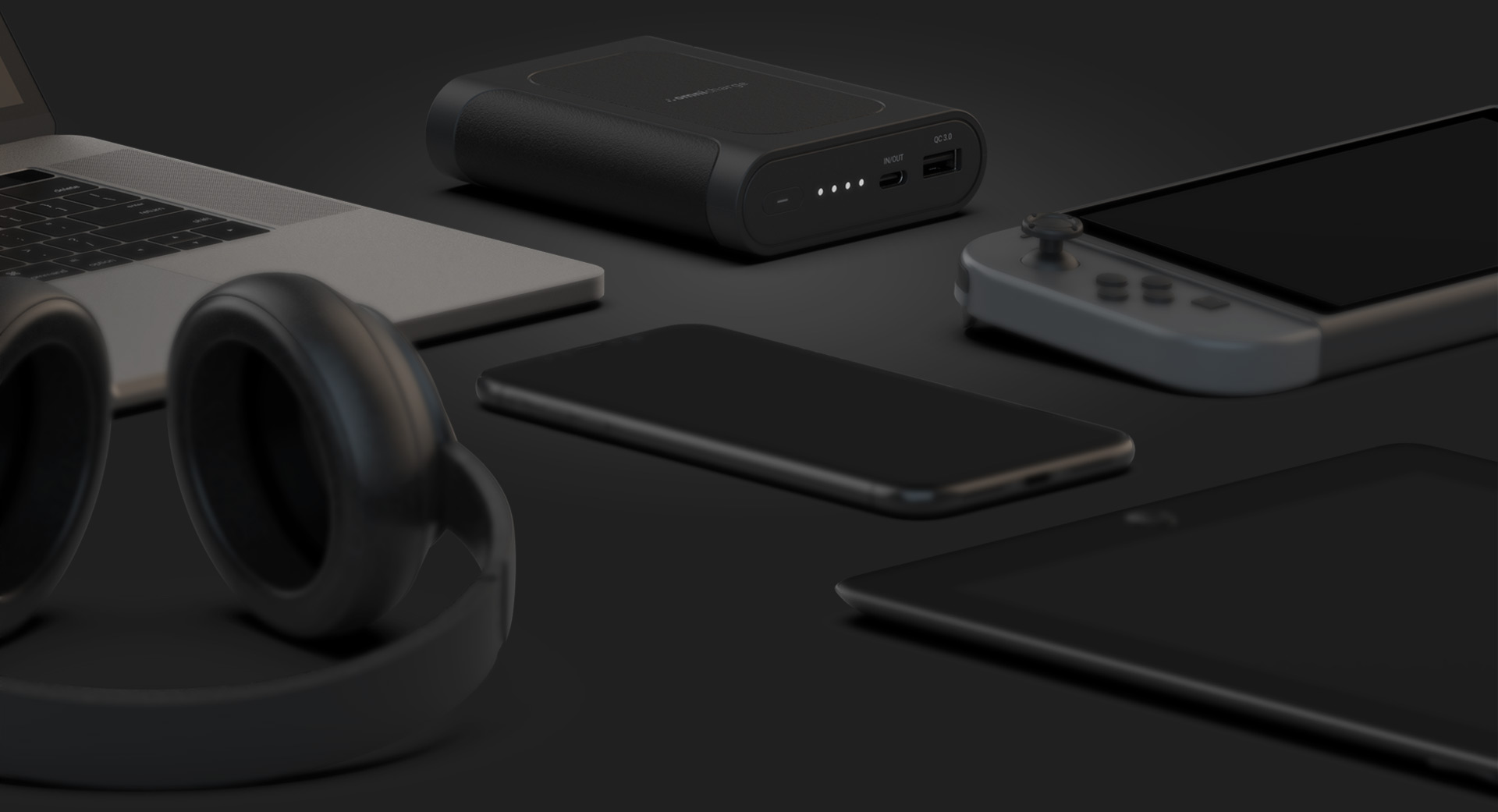 HIGH POWERED USB-C

Charge your USB-C laptop straight from the Omni Mobile 12,800s USB-C port. Capable of outputting up to 45W, you can power your laptop, tablet and more.

 

FAST CHARGING USB-A PORTS

Equipped with QC 3.0 our USB-A port provides top of the line fast charging for your phones, tablets and more.

 

WIRELESS CHARGING

Recharge your phone with our wireless charging feature. Simply place your phone on top of the Omnicharge to get fast and reliable wireless charging.

 
OMNIMOBILE
12,800 mAh

POCKETSIZED LAPTOP POWER

With a high powered USB-C port, the Omni Mobile 12,800 mAh is our smallest laptop power bank.
With the added benefit of wireless charging, you can leave your charging cables at home and efficiently charge your phone just by placing it on the Omnicharge.

BEST IN CLASS USB-C AND
RAPID CHARGING USB-A PORTS

Our PD enabled USB-C port can provide up to 60W output and 45W input. Compared with similar products, it can provide over twice the wattage output.
Capable of powering even the most demanding USB-C laptops like Apple, Lenovo, Dell and Chromebooks.
NO CABLES,
NO PROBLEM

With our easy to use wireless charging, you can feel safe leaving your phone-cables and chargers at home.
Our wireless charger supports a wide range of phones and wireless accessories, giving you a truly wireless experience no matter where you are.
12,800 MAH

With a 12,800 mAh battery, this battery provides a great balance between size and capacity.
It is perfect for powering all your mobile devices, and if necessary, provide a significant boost to your laptops battery.
USB-C

60W Output

---

 

 

USB-A PORT

QC 3.0 18W

---

 

 

WIRELESS CHARGING

10W Output

---

 

USB-C

30W Input

---

 

 

CAPACITY 46Wh

12,800h mAh 

---

 

 
 
What You Can Charge
TECHNICAL SPECIFICATION
Input: USB-PD, 5V – 9V – 12V – 15V – 20V, up to 3A, 40W max
Output: USB-PD, 5V – 9V – 12V – 15V – 20V, up to 3A, 60W max
Port1 and Port2:   QC 3.0 compatible 18W Max
Output: 10W max
Cell Type: 18650 Li-ion battery
Capacity: 12,800mAh, 46Wh ± 5%
Lifecycles: 500 times (depleted to 70% of original capacity)
Shelf-life: One (1) year after full charge
Chainable: No
Weight: 0.6 lbs (270 g)
Dimension: 4.3″ x 3.3″ x 1″ (110 x 83.6 x 25.4 mm)
Warranty: Limited One (1) Year
Certifications: FCC, ROHS, MSDS, UN38.3, CE,CEC, IC, FCC
Operating temp: Charging 5C° to 113F (10° to 45° C)
Discharge -4° to 140° (-20° to 60° C)