Double sided photovoltaic panel EcoFlow 220W
220 W EcoFlow photovoltaic panel for power station

Enjoy environmentally friendly, freely available solar energy wherever you go. EcoFlow's dual-sided photovoltaic panels feature up to 220 watts on the front and 155 watts on the back. Thanks to their foldable design and the included carrying bag, they are extremely convenient to transport. They are also extremely robust and waterproof to IP68.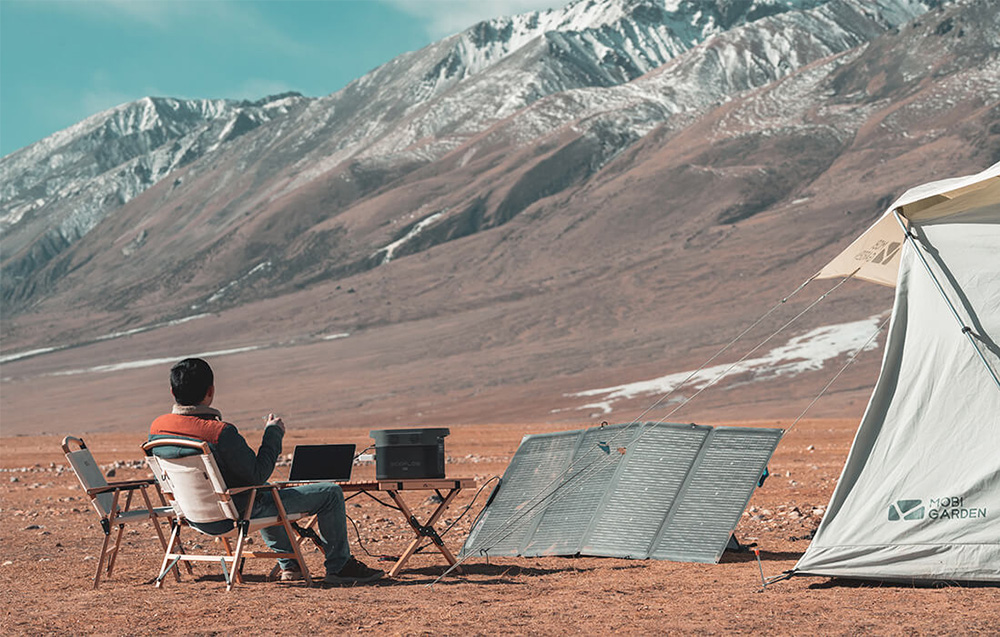 Two in one

Get even more energy from the sun. EcoFlow bifacial photovoltaic panels absorb light from both sides, not just one. This allows for up to 25% more solar energy and even faster charging of the power station. You can also try a special mirror surface to draw up to 80% more energy. With EcoFlow you won't run out of power!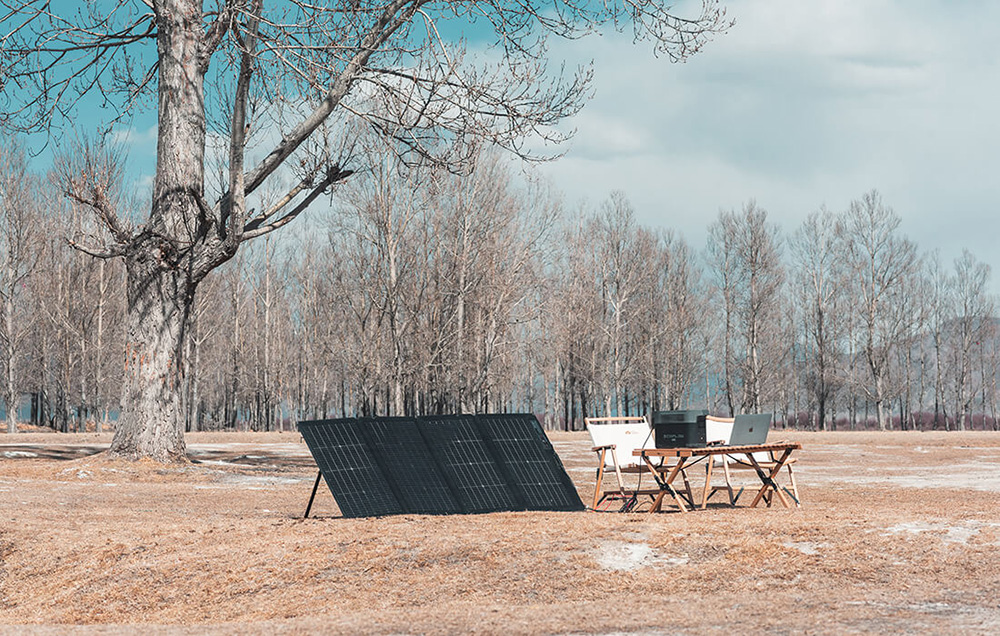 Waterproof and durable

High grade tempered glass is used to make the panel. Thanks to this it is 5 times more durable than other products of this type. Even temperatures as high as 300°F (150°C) are tolerated! The EcoFlow Panel is also IP68 water and dust resistant. So you can use it in almost any conditions without worry. Rain, dust and wind do not pose a threat.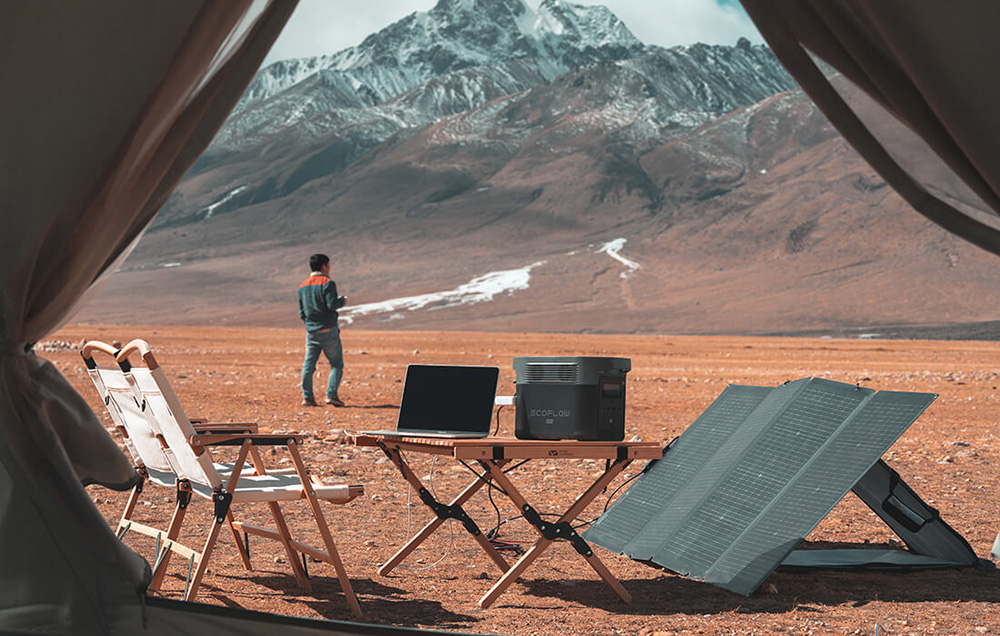 Easy to carry

The EcoFlow portable solar panel can accompany you almost anywhere. It is about 10% smaller than similar products and features a foldable design. It also comes with a special bag that not only makes it easy to transport but also serves as a stand. Once you are at your destination, simply unfold the panel and place it at an optimal angle. With the EcoFlow you can easily power your devices wherever you go!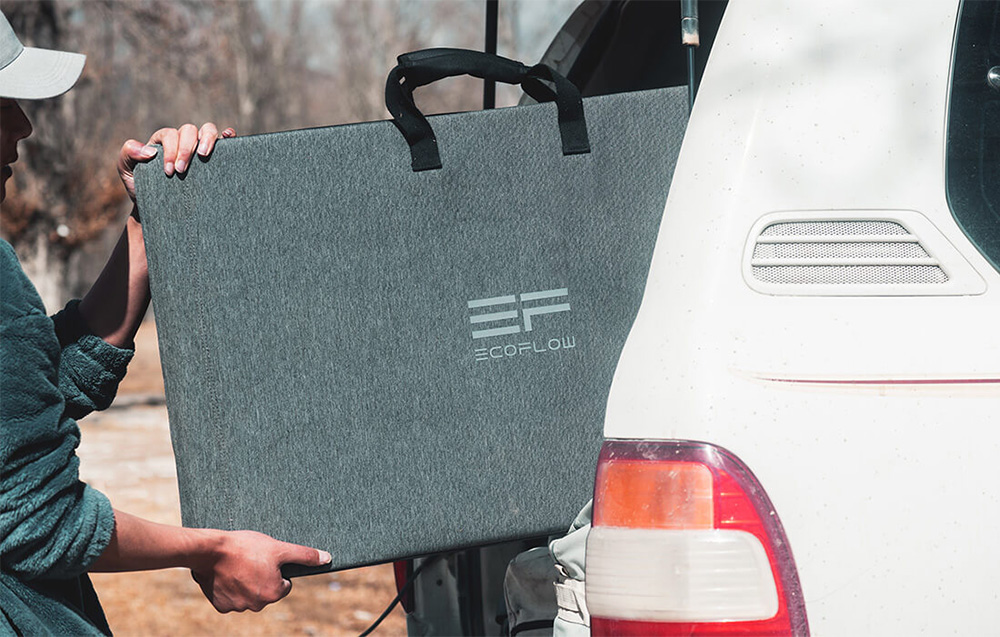 Included

    Double sided photovoltaic panel with MC4 output driver
    Protective bag (with stand)
    Carabiner x4
    Solar charging cable
    User manual

 
Specifications

 
Manufacturer EcoFlow
Name 220W Bifacial Solar Panel
Rated Power 220W Front / 155W Rear
Cell type Monocrystalline silicon
Efficiency 22-23%
Dimensions 82 x 183 x 2.5 cm
Connector MC4
Open circuit voltage 21.8 V (Vmp 18.4 V)
Short-circuit current 13 A (Imp 12.0 A) front / 8.8 A (Imp 8.4 A) rear